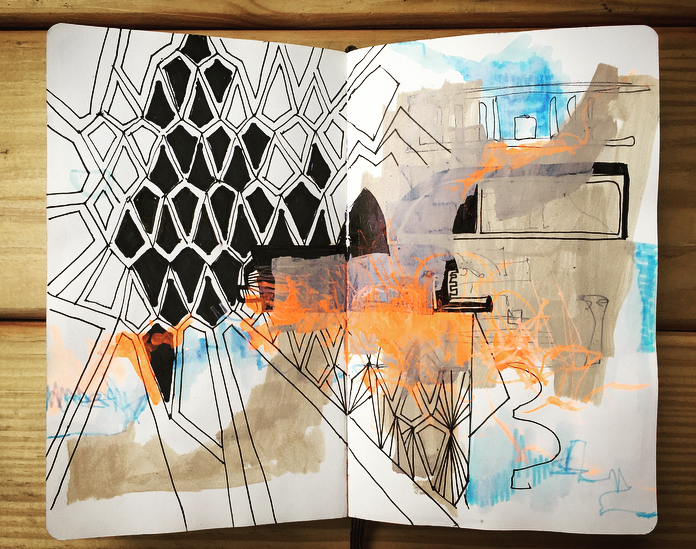 Untitled- Panel 1
This is commissioned work for Hyatt Place lobby and café area, located in Arlington, Virginia.
This is a drawing that was scanned, digitally rendered, printed and then mounted on wood panels.
The inspiration was to create a narrative panoramic about visiting and living in Arlington. The intent was to capture the excitement of travel, visiting a new city, exploring and connecting with the people community through arts and culture… Making memories and telling stories

This panel leads in with a woman's scarf capturing the wind, her sitting on the Memorial steps taking in some sunshine. I played with exaggerated perspectives to give it almost a childlike perspective of wonder and awe. Then I layered in the Metro, which represents the hum of everyday life,... the heartbeat and baseline of a city.
Then that flows into an alternate rhythm of a city.. Parks and Greenspace with kids and families enjoying the park, people coming home from work. The journey ends with sitting down to enjoy a beautifullatte. Thisis the one entry point in the drawing that connects you to this wonderland.... Like stepping into a chalk painting from Mary Poppins.